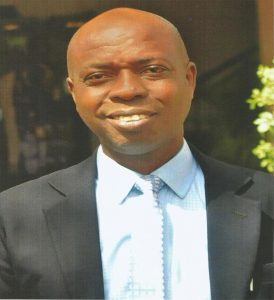 Surv. Nwogu Onyekwere C.
Structure and Functions    
i.        Assisting the Surveyor – General of the Federation to provide line supervision and General Management of all Zonal Offices and State Survey Office;  
ii.        Execute assigned projects for the Surveyor-General of the Federation;
iii.        Assist the Surveyor-General as required in formulating and articulating his or her leadership agenda for the Office; 
iv.        Provide support in terms of leadership transition in the Office;  
v.        Manage high level stakeholders access to the Surveyor-General; 
vi.        Provide Secretariat services to high level meeting of the Surveyor-General;
vii.        Help the Surveyor-General manage his or her schedule to ensure that his or her activities espoused priorities;
viii.        Coordinate the Surveyor-General's response to emergencies; 
ix.        Schedule all Zonal and States Officers meeting and briefings involving the Surveyor-General;  
x.        Manage and assign direct reporting units on behalf of Surveyor-General e.g. A.C.T.U. etc; 
xi.        Representing the Surveyor-General in certain functions;
xii.        Coordinate the daily briefing session of the Surveyor-General's Official schedule; and
xiii.        Liaison with the National Assembly under directives.