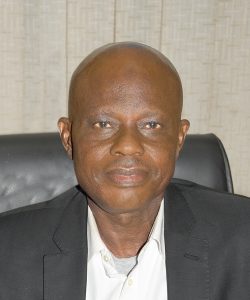 Surv. Danlami Idakwo
Structure and Functions
The Department is structured into two (3) Divisions namely:
i.         Geospatial Software Design and Development;
ii.       Geospatial Equipment and
iii.      Geospatial Information Technology
Functions            
i.     Develop customized Geospatial Information software;          
ii.     Conversion of existing software needs based software;         
iii.    Development of necessary needs based software for surveying and mapping activities of the country;         
iv.    Deployment of necessary ICT infrastructure for solving specialized Geospatial Information issues peculiar to the Country;          
v.     Repair and maintenance of geo-informatic and other ICT-based equipment;         
vi.    Training and re-training of staff in engineering aspect of new and evolving Geospatial Information Science and Technology in the country;       
vii.   Leveraging on the engineering aspects of existing and future space based vehicles for capturing Geospatial data/ information;     
viii.  Representing the SGoF on all issues both local and international requiring Geospatial Information and other engineering contents; ix.    Carry out duties as may be assigned by the SGoF.