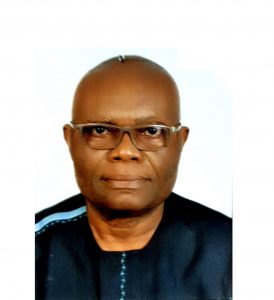 Igbokwe Felix Onyehira
Director Human Resources Management
• Igbokwe Felix Onyehira D (HRM). Holds Masters in Economics & Masters in Business Administration
• Employed to the Federal Civil Service on 13/11/1989 as Budget Officer I (SGL 09)
• Worked in Federal Ministry of Health as Budget Officer till I attended the Grade of Assistant Chief Administrative Officer
• Posted to the Budget Office of the Federation 2005-2009 as Revenue Officer (Operating Surplus). Assistant Chief Administrative Officer to Assistant Director.
• Posted to OHCSF worked as Assistant Director & Deputy Director (Professional Officers' Department) Under Career Management Office 2009-2013
• Posted to Federal Ministry of Special Duties & Intergovernmental Affairs – 2013 – 2016. Served as Deputy Director (STW) & Ag Director (HRM).
• Posted to Ministry of Mines & Steel Development 2016 – 2018. Worked as DD(Planning) and Director Overseeing Department (PRS)
• Posted to Federal Ministry of Information & Culture briefly 2018/2019 as Director General Services.
• Posted to OSGOF February 2019 to date as Director (Human Resources Management).
Department of Human Resources Management is responsible for Human & Material Management of the OSGOF. The Department is made up of the following Division: – (1) Appointment, Promotion and Disciple. (2) Staff Training and Welfare