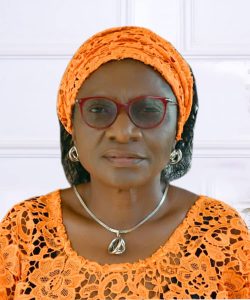 Surv. S. O. O. Ekagbo
Structure and Functions
The Department is structured into (3) Divisions namely:
Design;

Construction; and

As-Built.
Functions
Setting standards and specifications for survey activities in road-rail, transmission lines, and subsurface facilities, construction, design and maintenance;

Providing necessary images (Satellite/aerial Photograph) for all road, rail, high tension transmission line and subsurface facilities design and constructions in Nigeria;
Checking survey work submitted by Consultants or Contractors for quality control and assurance on road, rail, transmission line and underground Infrastructure;
Carrying out As-Built surveys of Federal Roads high tension

transmission line and underground facilities in Nigeria;

Obtaining relevant Geospatial Information on road, rail, subsurface

survey and power line constructions works such as: alignment and design for input into Geospatial Data Centre;

Preserving all Geo-data infrastructure on Federal Roads. Rail, and other infrastructure and matters connected therewith and send such for uploading into the data centre in National Geospatial Data Centre (NGDC);
Participating in all aspects of Federal Roads, rail, transmission lines and subsurface works, from conception through design, construction, as-built and maintenance of the project;

To be signatory to the certificate of completion of all Federal Roads, rail, transmission lines and subsurface survey of facilities in the country as regards the Survey Content of infrastructure designed construction and maintenance;
Preparation of Cost of Survey Content (COSC) for all the survey content of Federal Roads and other infrastructure, Design, Construction, As-Built and Maintenance, amongst others.