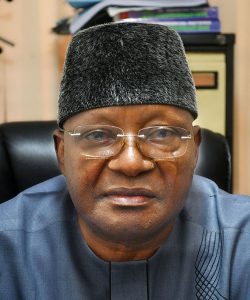 Amanabo A. Francis
Structure and Functions
Department is divided into two (2) Division as flows:
i.         Budget; and
ii.       Accounts
Functions
i.         Provide financial services to the Office;
ii.       Responsible for all approved payments in the office;
iii.      Maintain the necessary and statutory books of Account;
iv.      Ensuring that books of Accounts of the Office are audited annually and audited reports submitted to the Auditor-General for the Federation;
v.        Undertake bank reconciliations on a monthly basis and inform the Surveyor-General of the Federation on the position of the Office;
vi.        Preparation of annual Budget;
vii.    Submission and defending of the Annual Budget at the Budget Office of the Federation and the National Assembly; and
viii.   Monitoring of Budget implementation and performance.