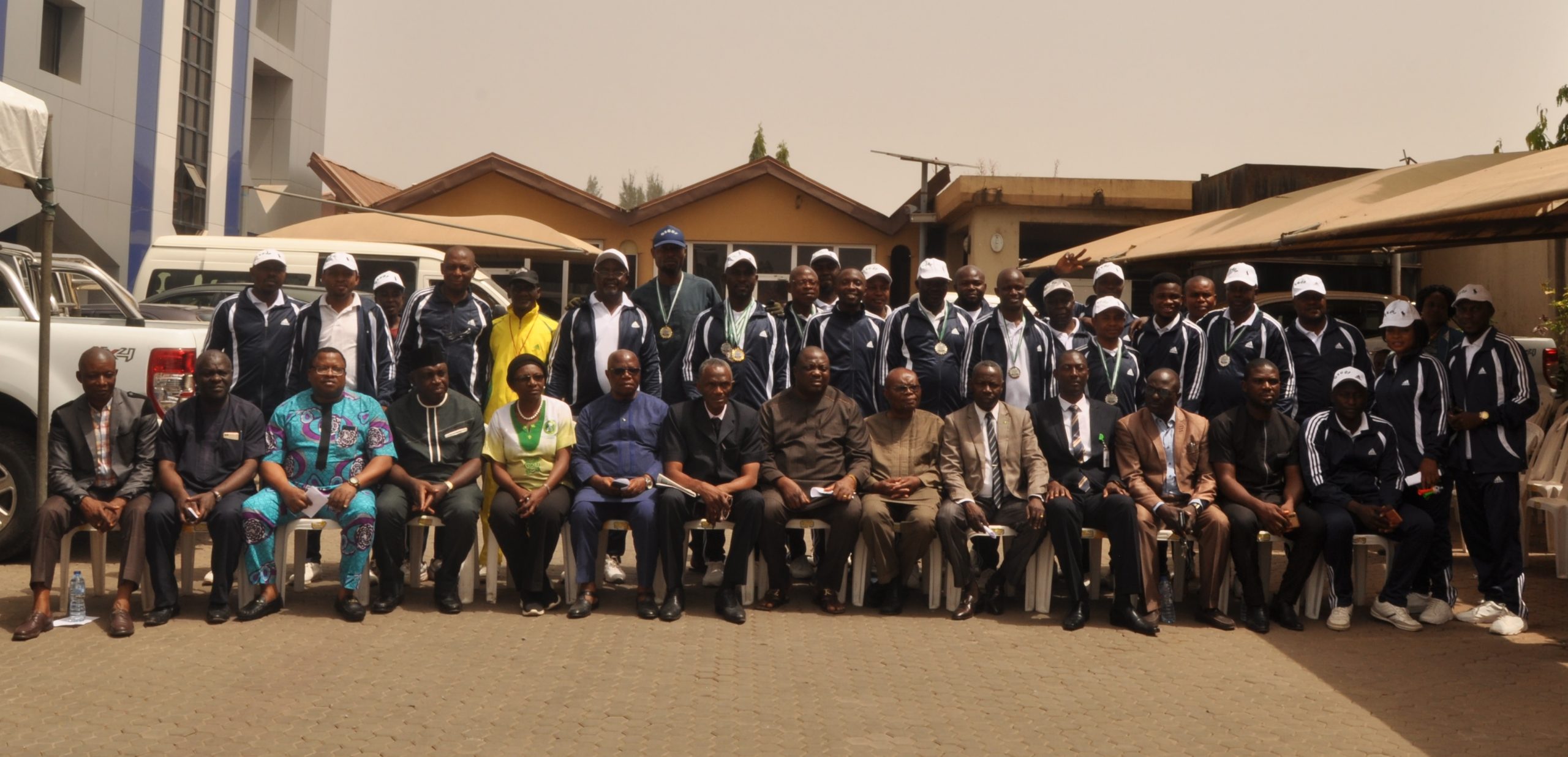 OSGoF Management and its sportspersons in a group photograph at the award ceremony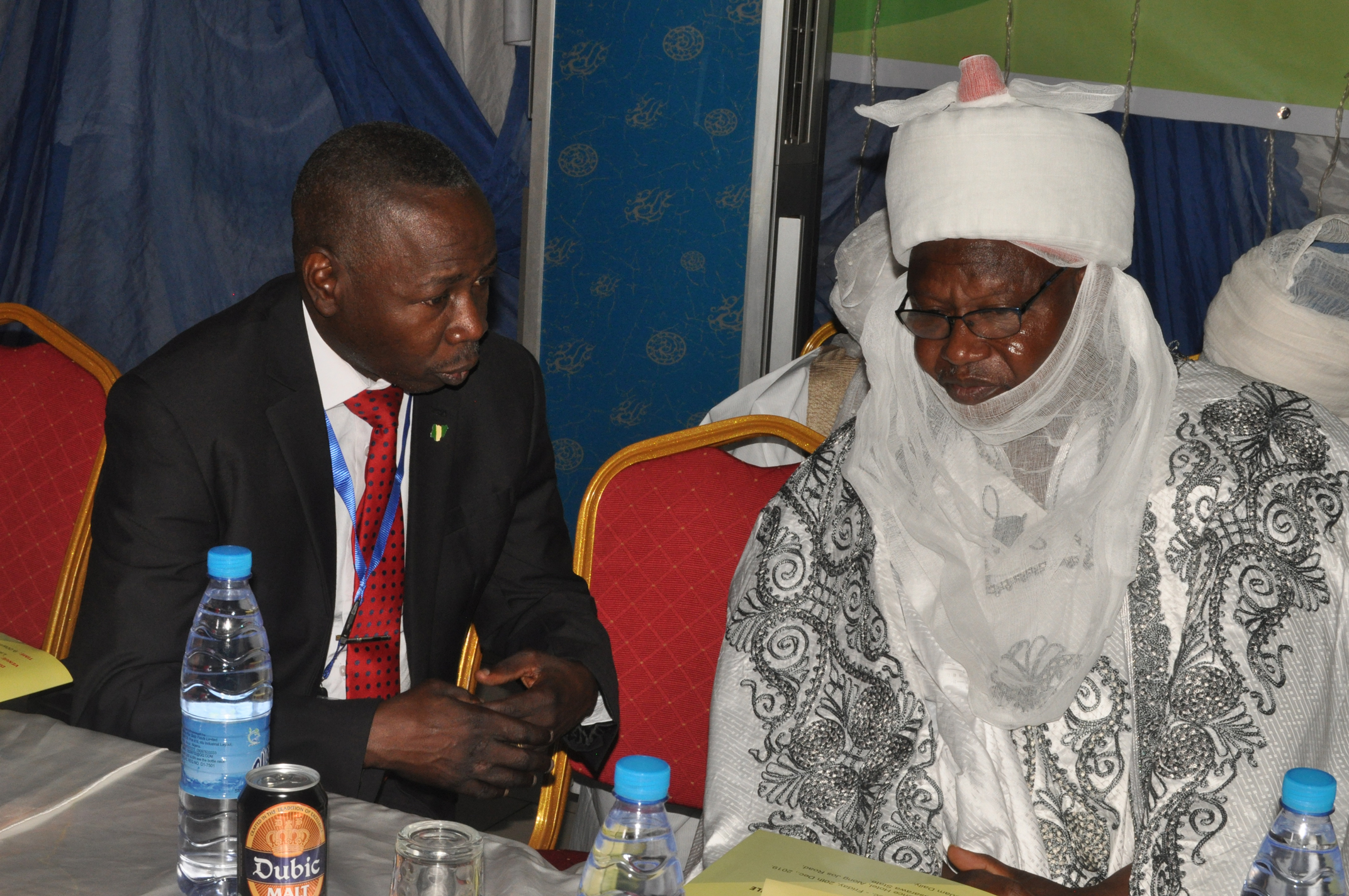 Surveyor-General Surv. S.A Taiwo with the Emir of Nasarawa, HRH Ibrahim
Usman Jibril at the 2019 Survey Co-ordination Conference Lafia.

2019 Survey Co-ordination and Advisory Board on Survey Training Conference Lafia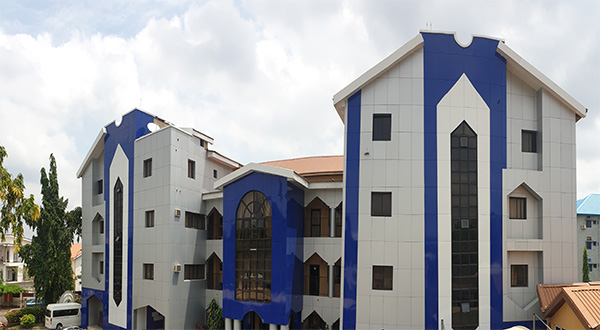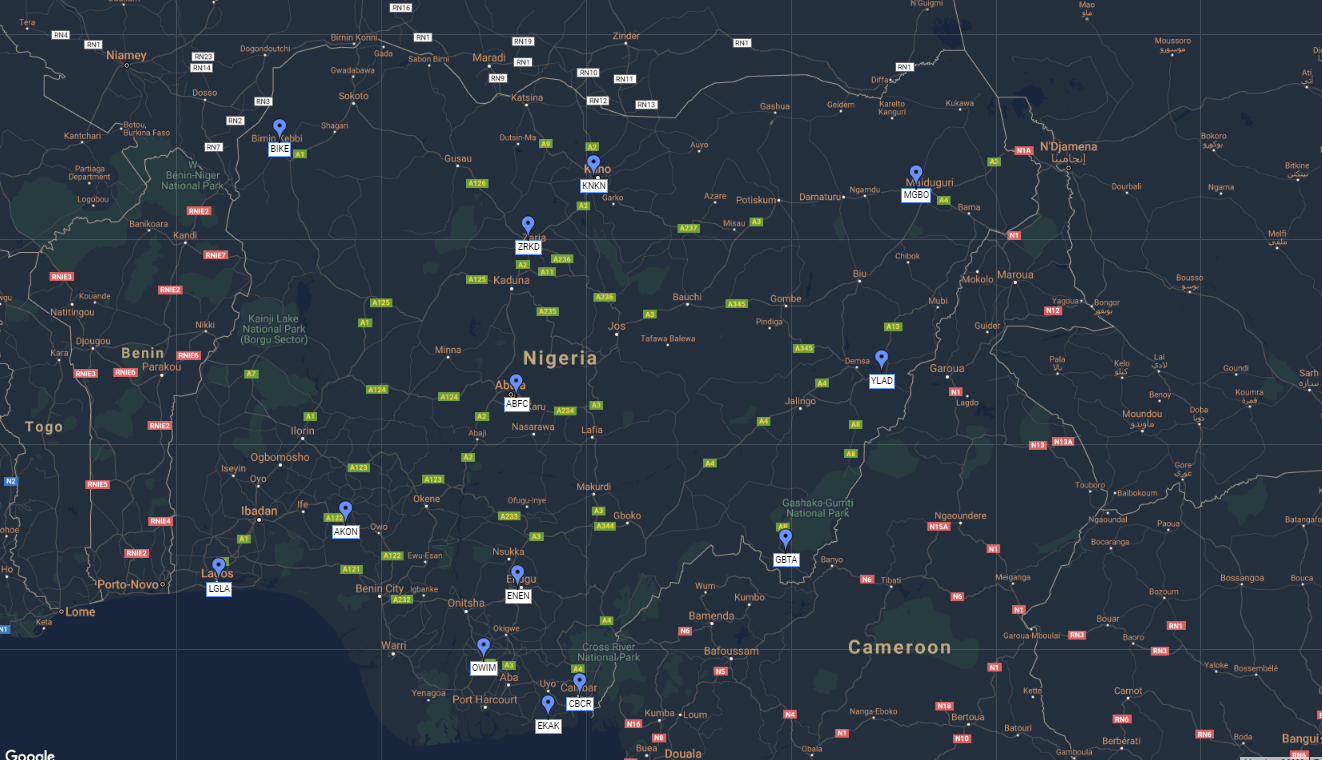 IF YOU CANNOT MAP IT
YOU CANNOT MANAGE IT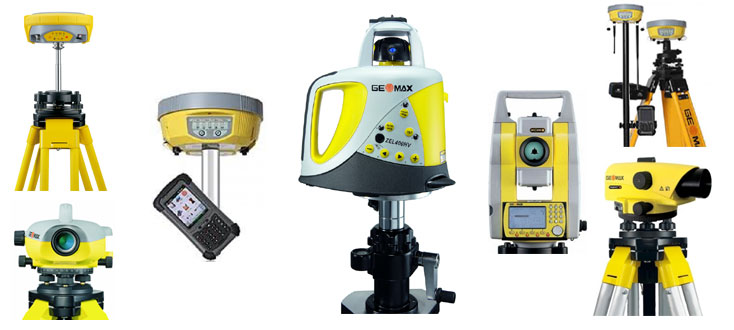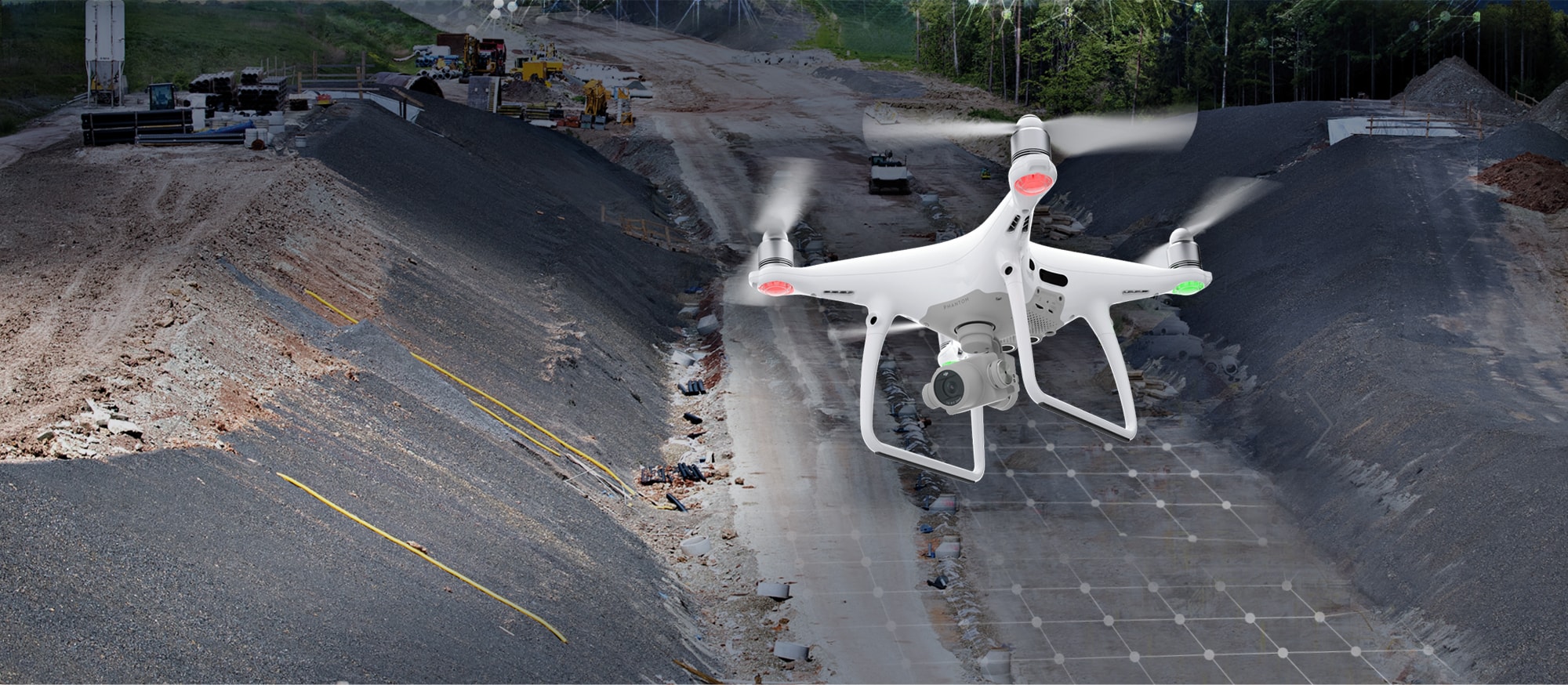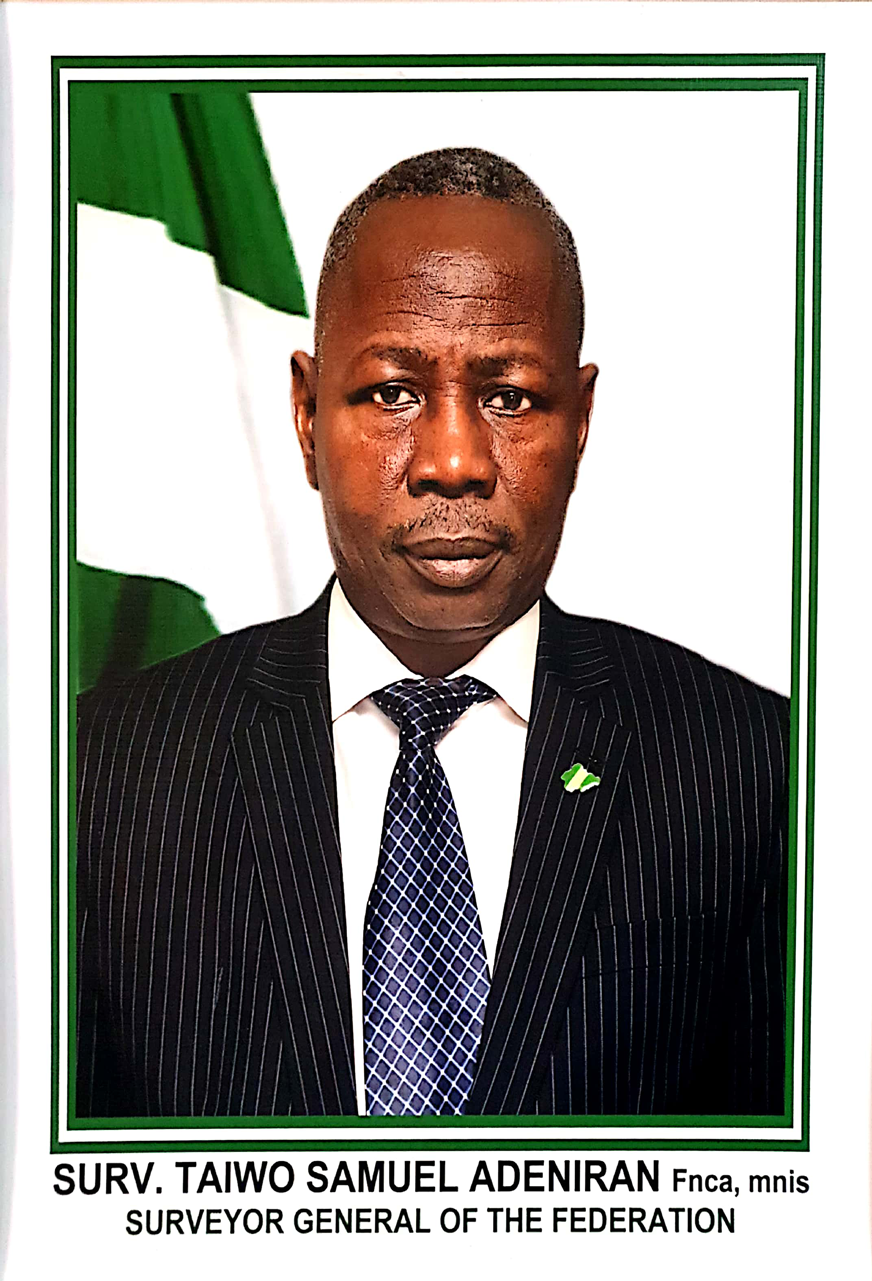 The Office of the Surveyor General of the Federation (OSGoF} is an extra–ministerial, Career, Pooling and Self Accounting office supervised by the Honourable Minister of Works and Housing. In Nigeria, the Office of the Surveyor-General of the Federation is the nation's apex authority in surveying and mapping and their related matters. The Surveyor-General of the Federation (SGoF) is the Accounting Officer and Chief Executive Officer of the Office. The primary responsibilities of the Office are the provision of requisite geospatial information needs of the country in all ramifications for sustainable national development, the co-ordination of all Surveying and Mapping and their related activities in the country and the implementation of the survey co-ordination act of 1962 and its subsequent amendments. The Office has been restructured and expanded into fifteen (15) departments comprising twelve (12) technical departments, three (3) service departments, nine (9) units, Eight (8) OSGoF Units in Federal ministries six (6) Zonal Directorates and Thirty- Six (36) State field offices.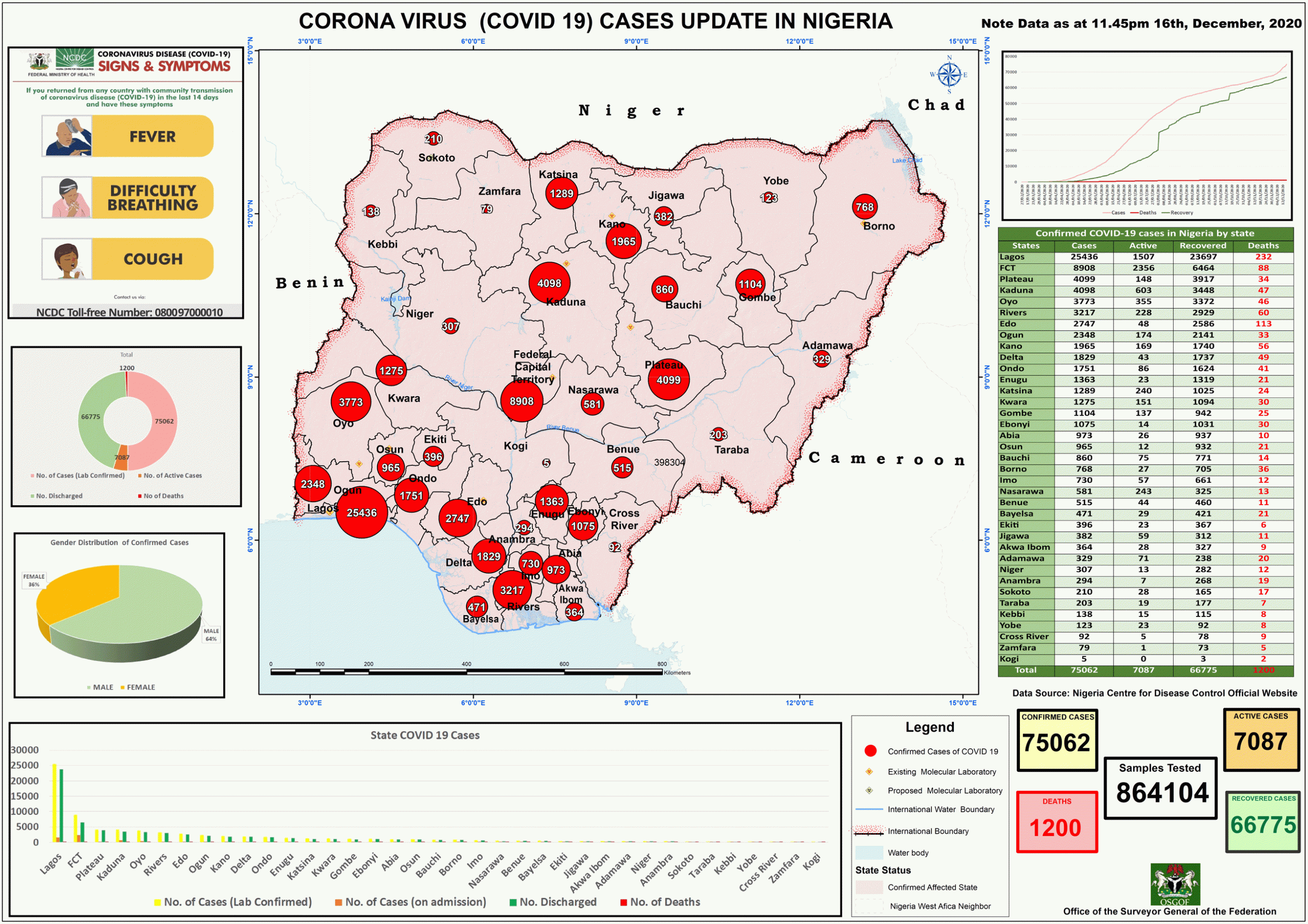 OSGOF Consultancy Services